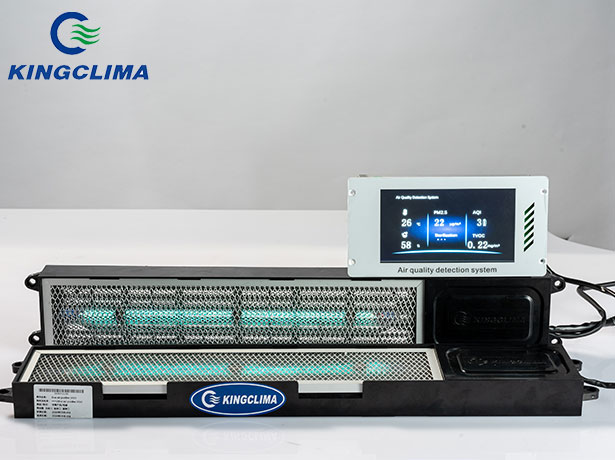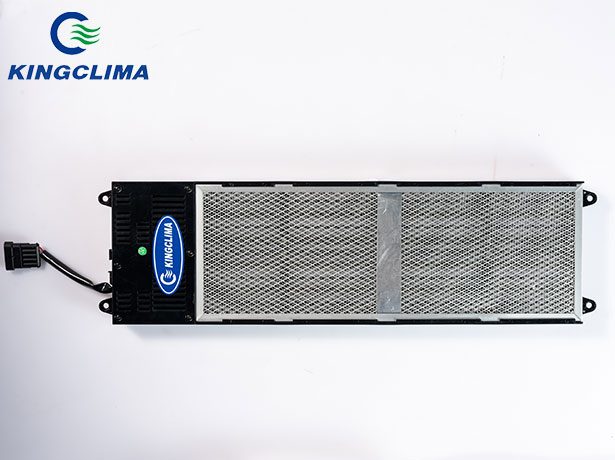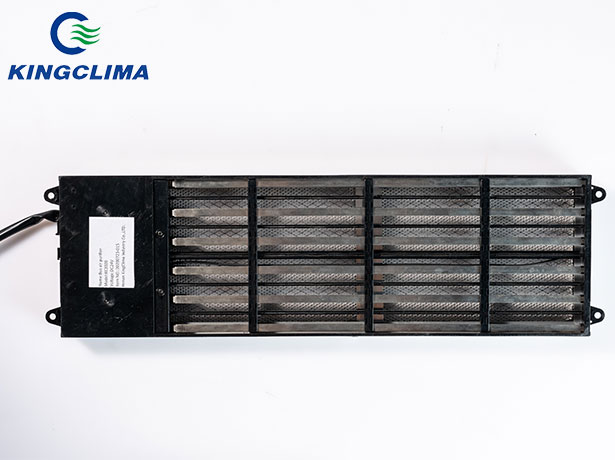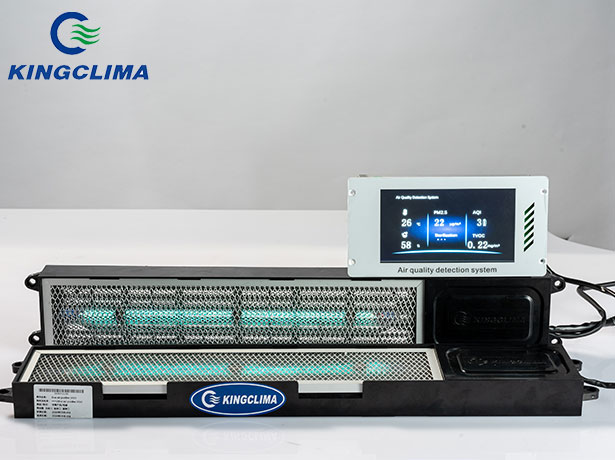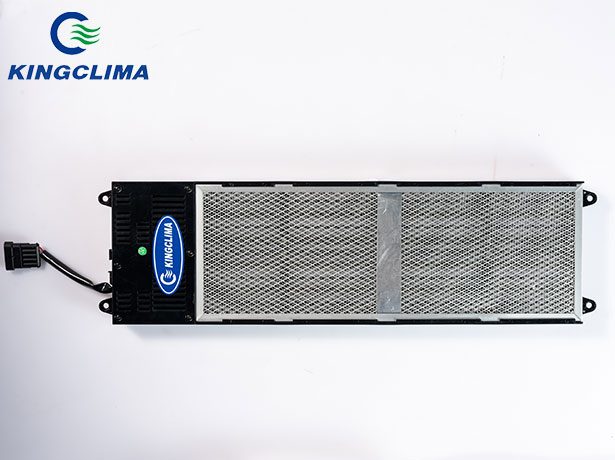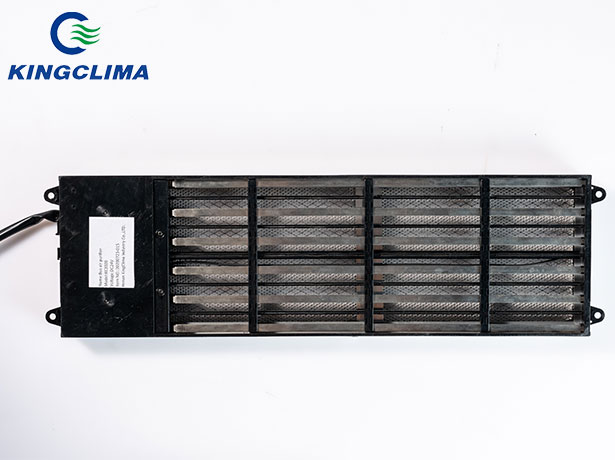 LED Bus Air Purifier
Product Name:
LED Bus Air Purifier System
Installation Place :
return air grille
Purifier of :
Virus, PM2.5 and Haze
Types :
Single Air and Double Return Air
Application :
for over 9 meter AC buses and below 9 m AC bus
We're here to help: Easy ways to get the answers you need.
Brief Introduction of LED Bus Air Purifier
With KingClima UV purifier that is used for bus hvac solutions to protect passengers from virus, bacteria, germ, haze and PM2.5 damage. The UV purifier for bus air conditioner is all-pervading now in the world.
The UV light bus air purifier has two models, which are used for single bus ac unit and double return air bus ac unit.
Option Choice for UV Light Bus Air Purifier
Option 1: Smart Display Screen
It is used for CAN System, and to control the bus air purifier system. Shows the data of: temperature, air quality, humidity, PM2.5、CO2、TVOC. With the Gesture control drivers can conveniently see all the data in the bus.
It has 12V/24V/220V voltage for choice, as an indenpent control system, it can use for different conditions to monitor air.
Option 2: LCD(Liquid Crystal Display) Screen
It is a display screen that can shows temperature, air quality, humidity, PM2.5、CO2、TVOC, but it is not an independent system, must connect with bus ac unit.