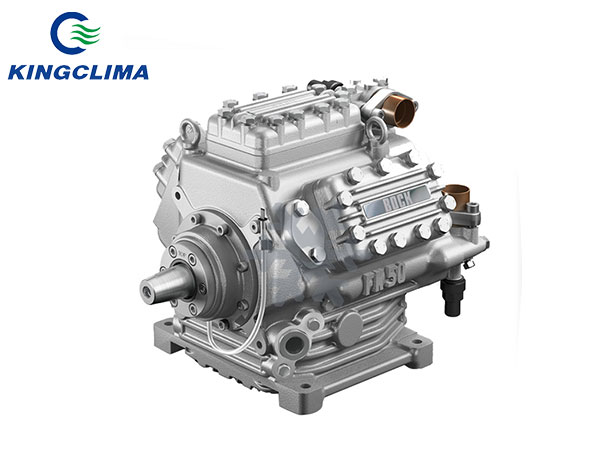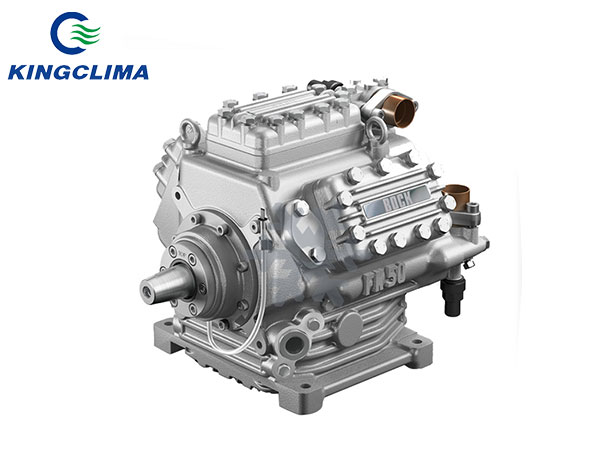 Bock FKX50 775K
Model:
Bock FKX50775K Compressor
We're here to help: Easy ways to get the answers you need.
Brief Introduction of FKX50775K Compressor
Provide OEM fkx50 775k bock compressor with good price, also have its remanufactured models for after sales market. KingClima is your one-stop and professional bus ac parts supplier.
BOCK FKX50 775K Bus AC Compressor OE Code
Sutrak:24010105816
Autoclima:40430113
Konvekta:H13003566
Fkx50 775k Compressor Parts Number for Reference
KingClima is your reliable bus ac parts supplier in China, we provide two kinds of Bock fkx50 series bus ac compressor for use: original new and remanufactured bock bus ac compressor.
| | | |
| --- | --- | --- |
| Part no. | Designation | Application for |
| 02282 | SE55 / 1 LTR | FK40+FK50 |
| 02110 | SE55 / 1 LTR (Plastic buckets) | FK40+FK50 |
| 03370 | Filter, suction side | FK40+FK50 |
| 05063 | Shaft seal cover gasket | FK40+FK50 |
| 05067 | Gasket soldered connect. 42x34x1 | FK40+FK50 |
| 05094 | Gasket f. oilp. + rear bear. flange | FK40+FK50 |
| 05169 | O-Ring Ø 101, 19x3, 53 | FK40+FK50 |
| 05280 | Clearance ring for bearing Ø 90 | FK40+FK50 |
| 05342 | Seal ring 27x22x2 | FK40+FK50 |
| 05361 | Sight glass - insert Ø22 as of design key 013 | FK40+FK50 |
| 06352 | O-Ring Ø 28, 30x1, 78 as of design key 013 | FK40+FK50 |
| 05673 | Woodruff key A5x9 DIN 6888 | FK40+FK50 |
| 05801 | Locking screw 1/4" NPTF | FK40+FK50 |
| 06642 | Lower valve plate gasket Ø 65 | 655K+775K+980K |
| 06165 | Front bearing flange gasket | FK40+FK50 |
| 06721 | Baseplate gasket | FK40+FK50 |
| 06723 | Oil filter | FK40+FK50 |
| 06757 | Ridial gasket ring | FK40+FK50 |
| 07940 | DECOMPRESSION VALVE M24X1,5 | FK40+FK50 |
| 40177 | Locking screw M22x1,5 | FK40+FK50 |
| 40195 | Oil pump | FK40+FK50 |
| 40198 | FK40/50 roller bearing | FK40+FK50 |
| 50443 | O-ring of shaft seal | FK40+FK50 |
| 50636 | Valve flange gasket | FK40+FK50 |
| 40194 | Shut-off valve (AL)FK50 | FK40+FK50 |
| 80090 | Set connecting rod FK50 | FK50 |
| 80105 | Set piston Ø 65 655K/775K | 655K/775K |
| 80023 | Set shaft seal | FK40+FK50 |