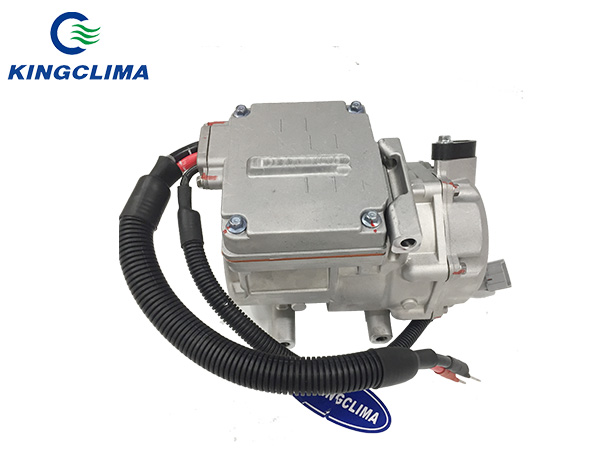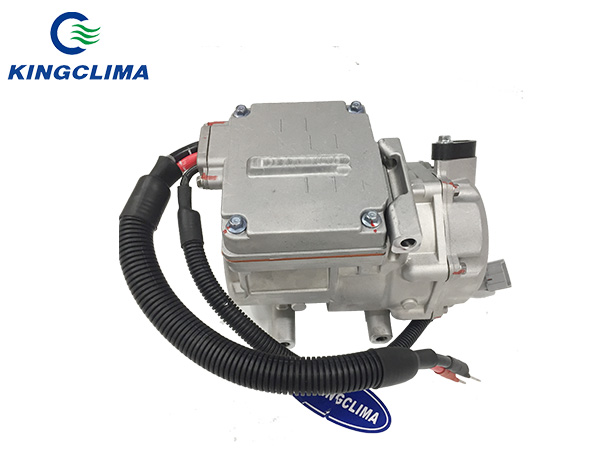 Benling DM18A7 12V 18cc 2.15KW Electric AC Compressor for Truck
Refrigerant capacity(3000 rpm):
2.15kw
Discharge Capacity:
18cc/rev
We're here to help: Easy ways to get the answers you need.
Brief Introduction of Benling DM18A7 Electric Compressor for Car AC
The DM18A7 is 12V 18cc with 2.15KW cooling solutions for truck or car ac electric retrofitted. It is mostly used for truck or car ac units retrofitted into electric parking air conditioners.
KingClima is the leading supplier of bus or truck ac parts in China and cooperate with many parts factories in China as their overseas department to promote the products with a very good price! We warmly welcome your enquiry for this electric compressor for car ac.
Technical of DM18A7 Electric AC Compressor for Truck
Performance(DM18A7)
refrigerant capacity(2000 rpm)
0.92kw /3150 Btu/hr
input power
0.49 KW
current
40A
refrigerant capacity(3000 rpm)
1.38kw /4700 Btu/hr
input power
0.74 KW
current
60A
refrigerant capacity(4500 rpm)
2.15kw /7300 Btu/hr
input power
1.15 KW
current
96A
test condition
Pd/Ps=1.47/0.196 Mpa(G) SC=5℃ SH=10℃
Usable range
evaporated temperature
2 °F ~ 70°F
condenser temperature
77 °F ~ 167°F
compression ratio
8.0 MAX
refrigerant
R134a
start temperature
-26 °F ~ 158 °F
working temperature
-26 °F ~ 212 °F
storing temperature
-40 °F ~ 221 °F
Compressor parameter
discharge capacity
18.0 cc/rev
weight
5.4kg
oil charge
100cc PVE oil
refrigerant capacity
650cc
rotated speed rang
1800rpm---4500 rpm
safety valve pressure
4.0 Mpa
cover protection level
IP67
motor coil temperature
248°F MAX
discharge temperature
239°F MAX
Motor parameter
motor type
PMSM (permanent magnet synchronous motor
rated tortue
2.30 Nm
max tortue
refer to diagram
Drive parameter
max power
1600W
working frequency
30HZ-100HZ
over heating protection
212°F
low voltage protection
10V
over voltage protection
16V
soft hardware overload
yes
control method (common way)
1, pwm 2,gear 3,can 4-----