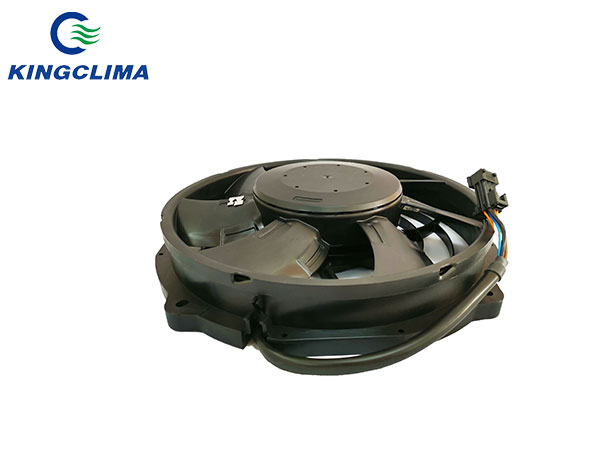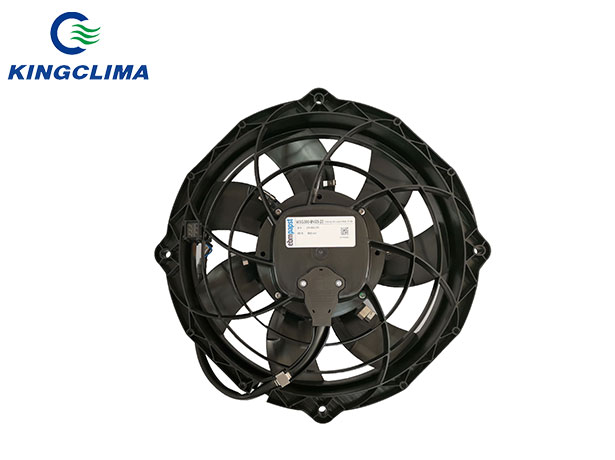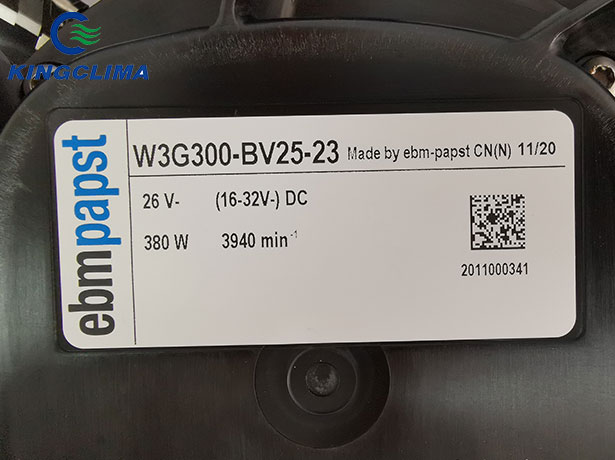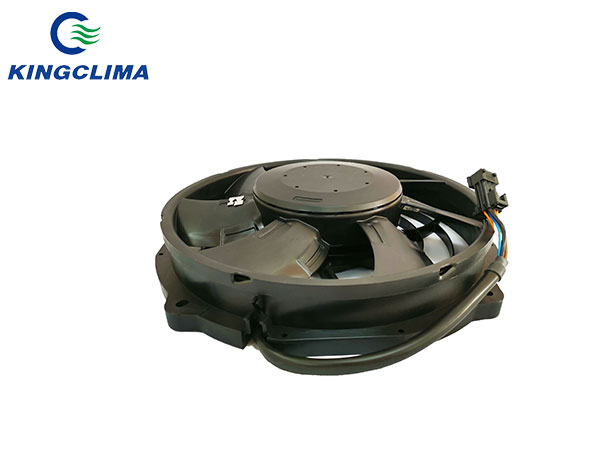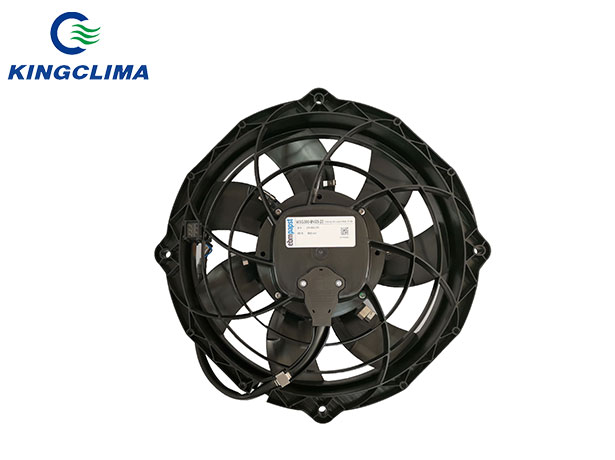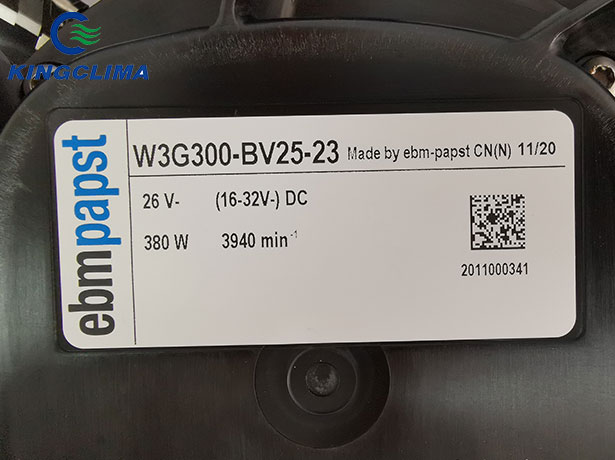 EBM Condenser Fan W3G300-BV25-23
We're here to help: Easy ways to get the answers you need.
Introduction of EBM W3G300-BV25-23 Fan
The W3G300-BV25-23 fan brushless fan has a longer warranty period. Our company chooses the best domestic nylon material. The longer it is used, the better the toughness. The balance of the fan is lower than 80MG at the factory, and no waste is mixed.
Parameter of EBM W3G300-BV25-23 Fan
Mass
2 kg

Size
300 mm

Material of impeller
PA plastic

Material of wall ring
PA plastic

Number of blades
7

Direction of air flow
V"

Direction of rotation
Clockwise, seen on rotor

Type of protection
IP 24 KM; (Motor); electronics IP 66 / 69 K

Insulation class
"B"

Humidity class
F4-1

Max. permissible ambient motor
temp. (transp./ storage)
+110 °C

Min. permissible ambient motor
temp. (transp./storage)
-40 °C

Mounting position
Any

Condensate discharge holes
None, open rotor

Operation mode
S1

Motor bearing
Ball bearing

Technical features
- Direction of rotation selection counter-clockwise / clockwise

- Fault output (high-side switch max. 30 mA)

- Output limit

- Motor current limit

- Soft start

EMC directives
ECE R10 Rev.3

Electrical leads
With plug

Motor protection
Reverse polarity and locked-rotor protection

Cable exit
Lateral
Drawing of EBM W3G300-BV25-23 Fan