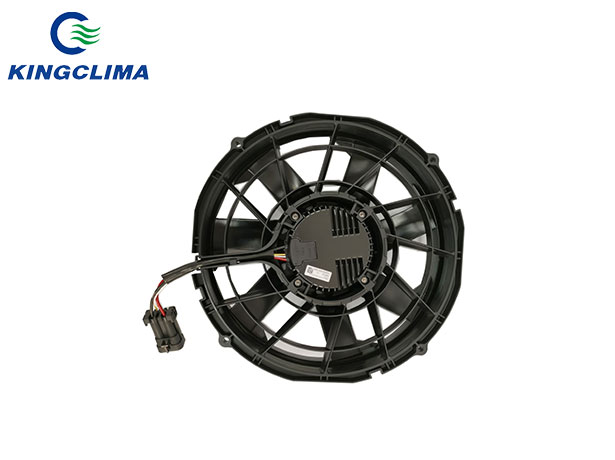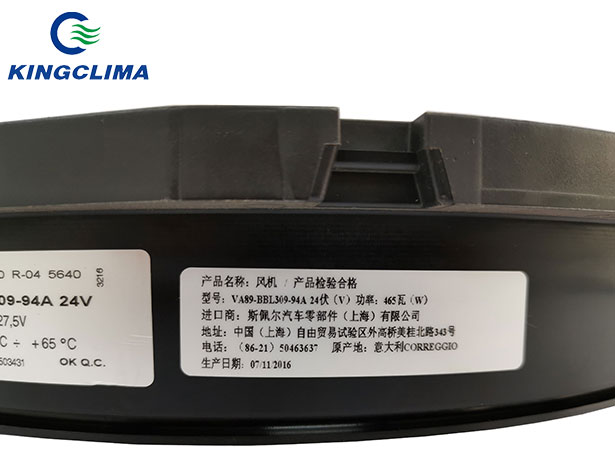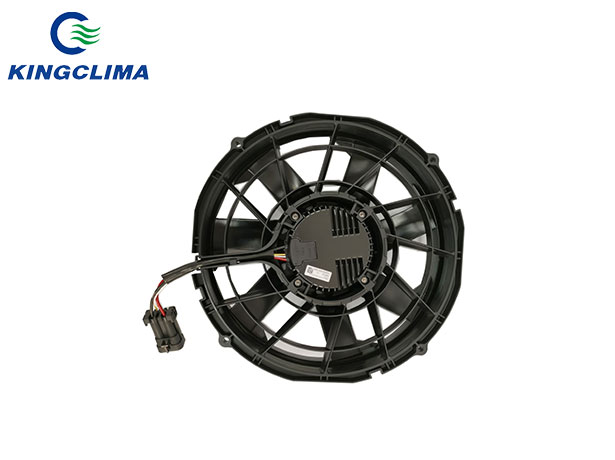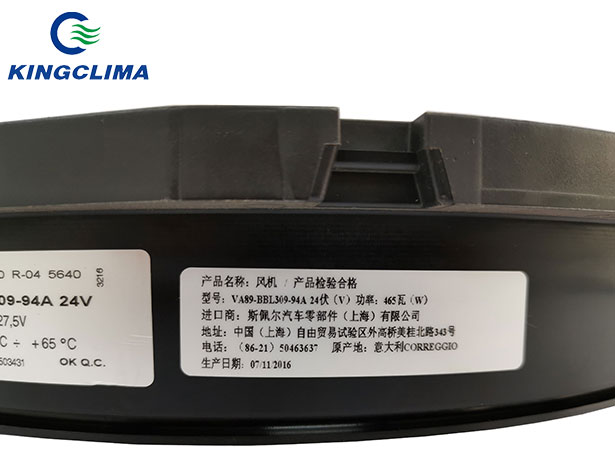 SPAL Condenser Fan VA89-BBL309-94A
Dimensions:
A-168mm, B-291mm, C-331mm.
We're here to help: Easy ways to get the answers you need.
Introduction of Spal VA89-BBL309-94A
KingClima distributes the original SPAL automotive air conditioner condensing electronic fans imported from Italy. The type of va89-bbl309-94a fan can be applied to a variety of models.
Technical characteristics for VA89-BBL309-94A
| | |
| --- | --- |
| Model number | VA89-BBL309-94A |
| Power | 465W |
| Voltage | 24V |
| Air Flow m3/h | 3000m3/h |
| Type fan | Axial |
| Size | 12inch |
| Diameter | 305mm |
| Temperature range | -40`C~+65`C |