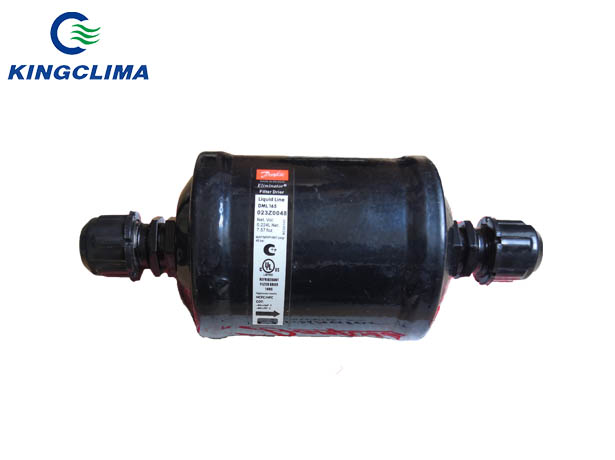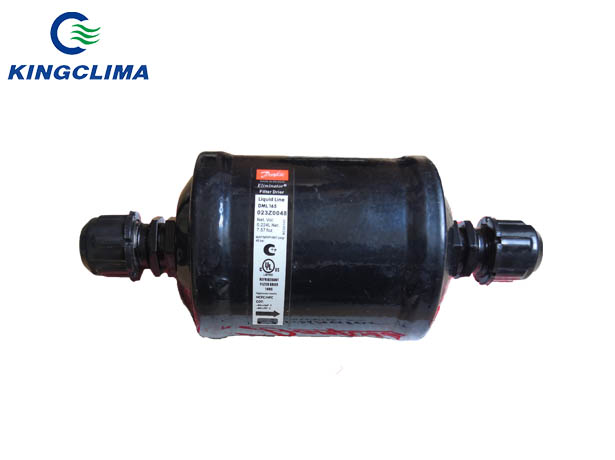 DML165 Danfoss Receiver Drier For Songz Bus A/C Units
We're here to help: Easy ways to get the answers you need.
Description of DML165 023Z5045 Danfoss Receiver Drier :
DML 165 5/8" 023Z5045 Flare Liquid Line Filter Drier are designed for air conditioning systems that require high moisture removal capacity. KingClima is able to meet your demands on almost bus ac parts supply.
Part number
OE
Description
KC-08.23
Songz:023Z0051
Danfoss:023Z5045
DML165
Songz Receiver drier
IN/OUT :5/8" Flare
Medium:HCCC/HFC

Features of DML165 023Z5045 Danfoss Receiver Drier :

1. They are optimized for HFC refrigerants and mineral or benzene oils. The filter driers are hermetic and approved for 46 bars.
2. Highest moisture capacity on the market
3. High dirt retention while minimizing pressure drop
4. Qualified for all industry-standard refrigerants
5. 100% Molecular Sieve core
6. High drying capacity minimizing the risk of acid formation (hydrolysis)