New Upgraded Bus AC Parts : EBM Blower K3G097-AK34-65
On: 2021-06-28
Posted By:
Hit :
As an internationally renowned brand, EBM(ebmpapst)has mature technology and superior performance. Its fans and blowers are widely used in many bus air conditioner brands. EBM(ebmpapst) is particularly prominent in the field of brushless fan technology. KingClima can offer the
Bus Air Conditioner Parts
including the
EBM K3G097-AK34-65 Evaporator Blower
and K3G097-AK34-75 Evaporator Blower.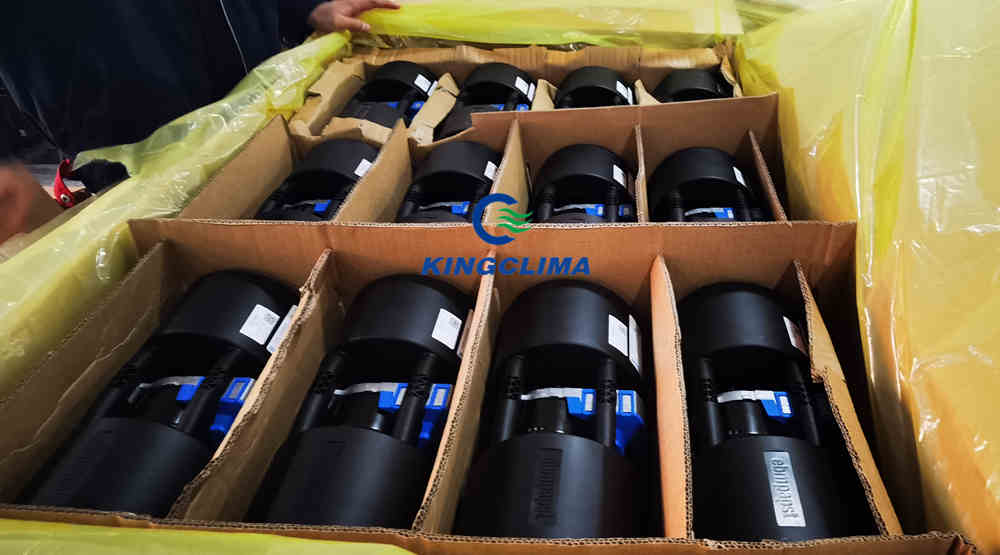 EBM K3G097-AK34-65 evaporator blower is one of the best-selling series of K3G097. It has been used steadily in the market for many years. Last year, EBM(embpapst) was committed to improving the life and performance of the fan. After the update, the number of the fan was changed to K3G097-AK34-75. And KingClima can provide this kind of
Bus AC Parts
.

Compared with
EBM K3G097-AK34-65 Evaporator Blower
, K3G097-AK34-75 has the following features and improvements:
The blower installation size and connectors are exactly the same as K3G097-AK34-65, which can be completely replaced
In order to be different with the old version, the last two digits of the model number have been changed to 75
Upgraded chip and capacitor
The life of the blower will be longer
It can be seen from the above curve that the performance of K3G097-AK34-75 and K3G097-AK34-65 are basically the same.

In the future, the supply of KingClima will gradually change from K3G097-AK34-65 to K3G097-AK34-75, which will further improve the performance of blower and air conditioners.
Except the EBM evaporator blower, KingClima can also provide other
Bus AC Parts
such as Compressor, Magnetic Clutch, Evaporator Blower, Condenser Fan, Expansion Valve, Fittings, Control Panel, Water pump, Pressure Switch, Air purifiers, Alternator and so on. Any needs just please feel free to contact us .
Related Post