How to choose the suitable Electric Truck AC Compressor ?
On: 2021-06-02
Posted By:
Hit :
Some customers ask for
E
lectric Truck AC Compressors
, and there are some points we concluded which help us have a better communication and know better how to choose the suitable
Electric Air Conditioning Compressors
.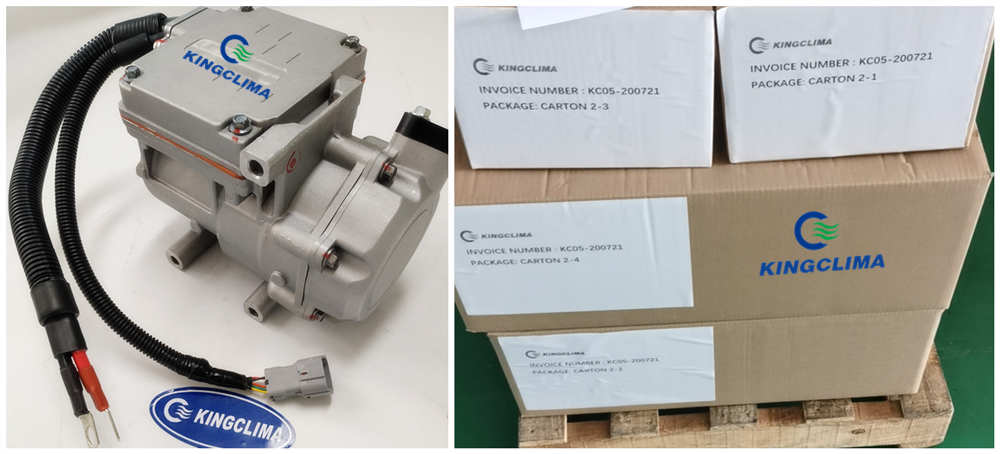 1. Firstly need to confirm the voltage , normally 12v /24v is more popular . Includes the model DM18A7 ,DM18A6 and DM24A6, they all use to truck.
2. After confirm the voltage, we also need to know the truck customers will use this compressor to is which model, can according to the truck shape, truck size and so on to confirm the cooling capacity customers asking .
3. Voltage and cooling capacity , these two items are the very important items.
4. Except this two items, according to different customers, we have two types control way: One is PWM , another is Gear type control .
Tips : PWM can realize infinitely variable speed, relatively speaking, it saves electricity, but for many customers that if first time to use this compressor , Gear control can operate easily ,so we also recommend this type to our new customers.
We once had customers that need refit their truck, also met many technical problems in the process. Our technical team will directly contact with the customer's technology until the problem is solved, so don't worry about the technical support, If you are a retrofit factory, very welcome your
Bus AC Parts
inquiry .