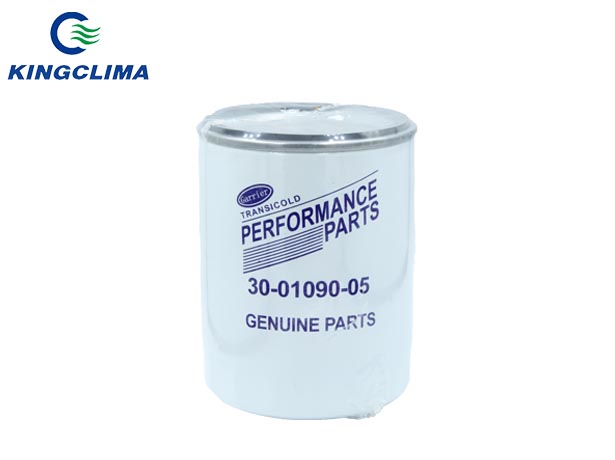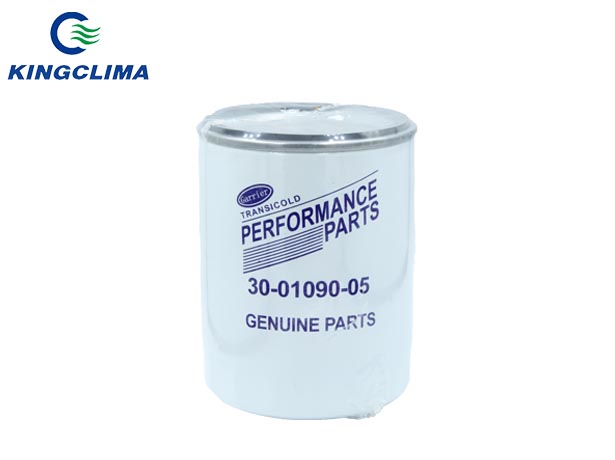 30-01090-05 Fuel Filter for Carrier
Application :
for Transport Refrigeration Units
We're here to help: Easy ways to get the answers you need.
KingClima can supply Carrier Fuel Filter 30-01090-05 , and other more carrier refrigeration parts are also available for sale in best quality and service .
The Fuel filter 30-01090-05 / 30-01090-01 and 30-0179-01 filters are interchangeable.
To Suit Engine :
Carrier Transicold Units with Kubota CT2-29/CT3-44/CT3-69/CT4-91/CT4-134 Engines
Carrier Extra (CT4-114 Engine)
Carrier Extra XT (CT4-114TV Engine)
Carrier Genesis TM900, TM1000 (CT4-134TV Engine)
Carrier Solara (CT2-29TV Engine)
Carrier Supra 422 (CT2-29 Engine)
Carrier Supra 550 (CT2-29 Engine)
Carrier Supra 622, 722 (CT3-44 Engine)
Carrier Supra 650, 750, 850 (CT3-44 Engine)
Carrier Ultima 53 (CT4-134DI Engine)
Carrier Ultima XTC (CT4-134DI Engine)
Carrier Ultra, Ultra XL (CT4-134 Engine)
Carrier Ultra XL, Ultra XT, Ultra XTC (CT4-134DI Engine)
Carrier Vector 6500, 6600MT (CT4-134DI Engine)
Carrier Vectra 1800MT
Carrier Vectra 6500 Hybrid
Carrier X2 1800 (CT4-114TV Engine)
Carrier X2 2100, 2100A, 2100R
Carrier X2 2500, 2500A, 2500R (CT4-134DI Engine)

Suits models :
| | |
| --- | --- |
| Models | Types |
| Supra | 950MT / 950 / 922 / 750 / 850 / 944 / 650 |
| Ultima | XTC |
| ULTRA | XL / XTC / XT |
| Vector | 8600MT / 1800 / 6600 / 6500 / 1800MT |
| X2 | 1800 / 2100 / 2100A / 2100R / 2500A / 2500R |

Cross Reference Numbers
This part is compatible or replaces part numbers:
Carrier 30-01090-05 30-01090-10 30-01079-01 30-01090-04 30-01090-00 30-01090-01