KingClima Bus Air Conditioner Hose - Your Best Supplier of Bus AC Parts
Bus Air Conditioner parts included into
bus ac compressors
,
bus ac condensers
,
evaporators
,
driers
, filters, hoses,
fittings
, air conditioning electrical components...and more. Every part has its own role in the whole cooling system. In this article, we will discuss some idea of bus air conditioner hose.
Eaton or Goodyear ?
Usually, bus air conditioner hose has the two famous brands: Eaton and Goodyear. The difference of Eaton and Goodyear is:
Eaton: four layer, very smooth inter wall;
Goodyear: five layer, rubber covering inter wall.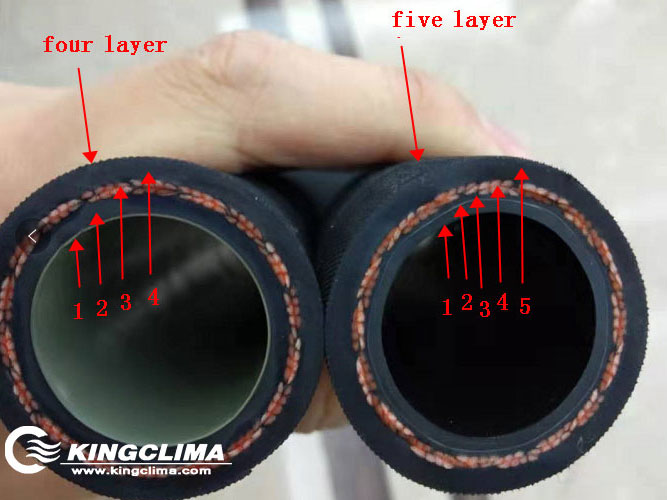 Photo: the difference of Eaton and Goodyear bus air conditioner hose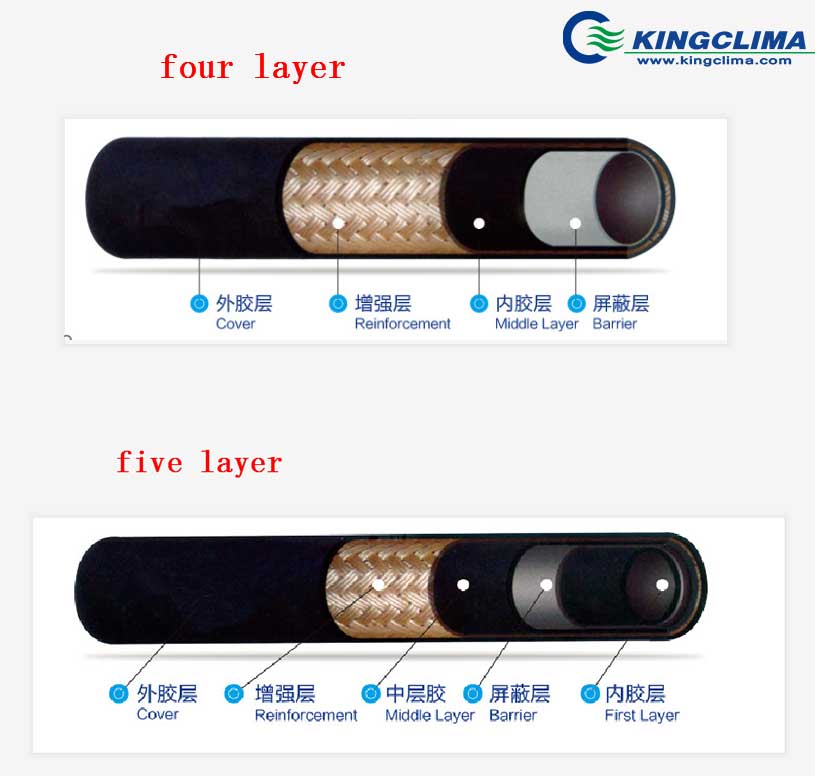 4 Layers or 5 Layers Bus AC Hose?
Before customers purchase the hose, they should figure out that how many layers hose that they use before, and then the suppliers can matched with the same layers for them, which because of the four layers and five layers has the various installation types.
KingClima as the professional and specialized manufacturer and supplier of
bus ac parts
can provide both 4 layers and 5 layers hose. All of the hoses are used for Yutong bus ac parts.
We know the bus ac hose quality is so important that we can give 5 years quality guarantee. Customers should also find a strong suppliers to provide them high quality products, and also find a supplier that can provide them one-stop service.
Then KingClima is here for your service. We provide the one-stop service from small bus ac parts to the whole bus ac kits, which makes your business more easy and fast.