TM65 Compressor and Compressor Parts Export to Overseas Customers and Get Good Feedback
On: 2021-06-18
Posted By:
Hit :
Today arrived 2 pallets original new
Valeo compressors TM65
, they are made in JAPAN. 36 pcs /pallet.
Meanwhile, our customers also ordered many of spare parts for TM65 and
TM31 compressors
with China made, good quality but with cheap price. The China made spare parts are used for aftermarket replacement with competitive price gaining our customers good feedback.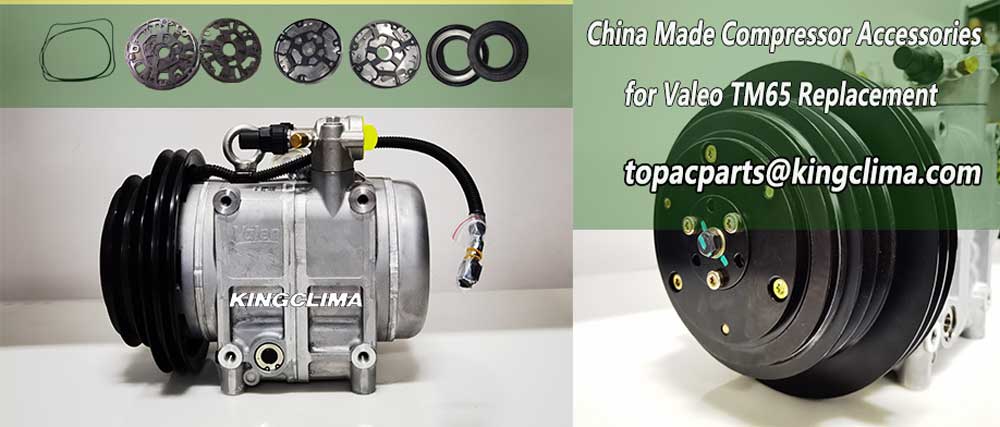 TM65 Compressor Part items as below:
•Front / rear valves
•Front / rear suction valves
•Gasket kit
•Shaft seals
•Front cylinder cover
•Piston
Please note that: The
compressor parts for TM65
MOQ must be 2000 pcs per item if import from Japan, but here in KingClima just demand as your real demand quantity.
Related Post